Discover more from TIKI
True Zero-Party Data.
Over 57,000 subscribers
An Update Months in the Making, Escaping Mental Prisons, Talkin' Privacy and Third-Party Data (and more)
A major app update spearheads our bi-weekly newsletter
Phew. Version 0.3.0 of the TIKI app is live! After months of hard work, a more robust version of our app has been made available for our beta users. Take a glimpse into the new features and what went into its creation.

Two TIKI Talk podcasts grace your ears, Shane delves into an inevitable Matrix comparison piece, Shannon uncovers some predatory practices aimed at pregnant women, and Shane provides a bonus song for your listening pleasure.
(New to this newsletter? Subscribe for bi-weekly updates on data ownership news and what's happening at TIKI!)
Woo! The new and improved TIKI app goes LIVE!
"Give yourself a virus scan and reclaim your own reality"
Can you put a price on pregnancy? Your health app thinks so.
TIKI Talk Ep. 5: Talkin' Privacy
What does privacy mean to us? Two tech guys discuss.
TIKI Talk Ep. 6: Talkin' Third-Party Data
Again, what is the hype? What is Apple up to? Does it matter? Who benefits most? What now for SMBs? What can you do to avoid a future where privacy is nonexistent?
In the News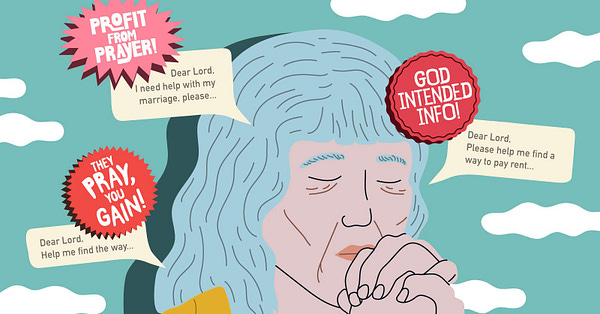 buzzfeednews.com
Nothing Sacred: These Apps Reserve The Right To Sell Your Prayers
Prominent venture capitalists are flocking to invest in Christian worship apps. The apps say users' prayers are a business asset.
A TIKI (Approved) Tune 🤖 ✍️ 💗 🎶